ANON automatic small 30-40TPD rice mill plant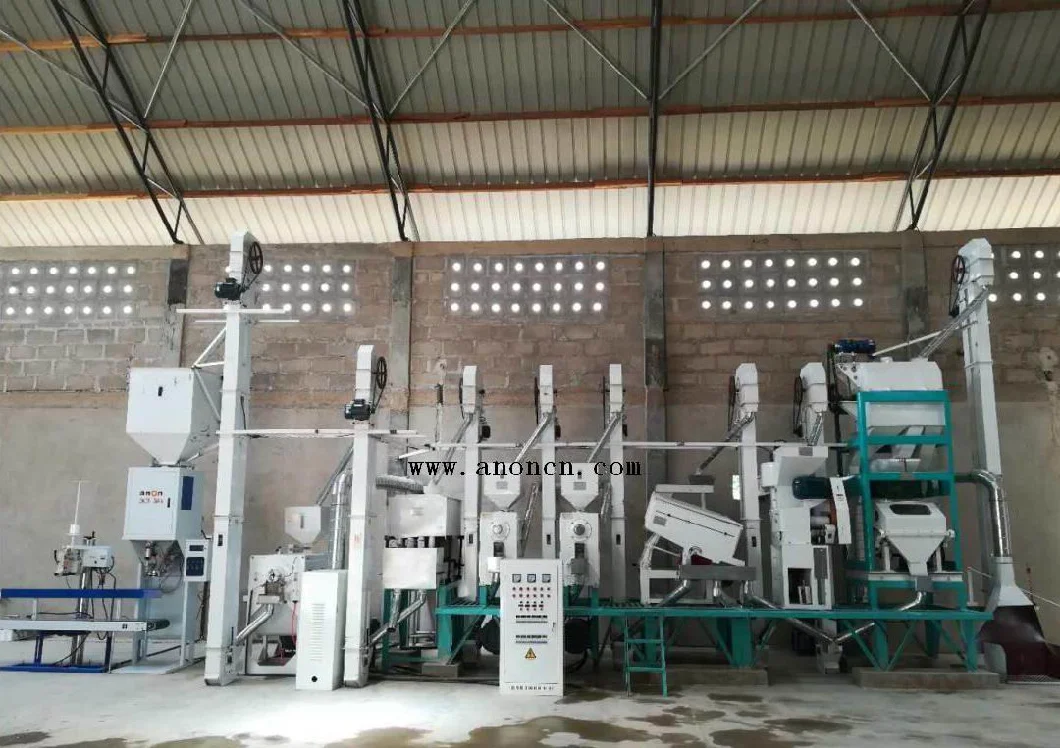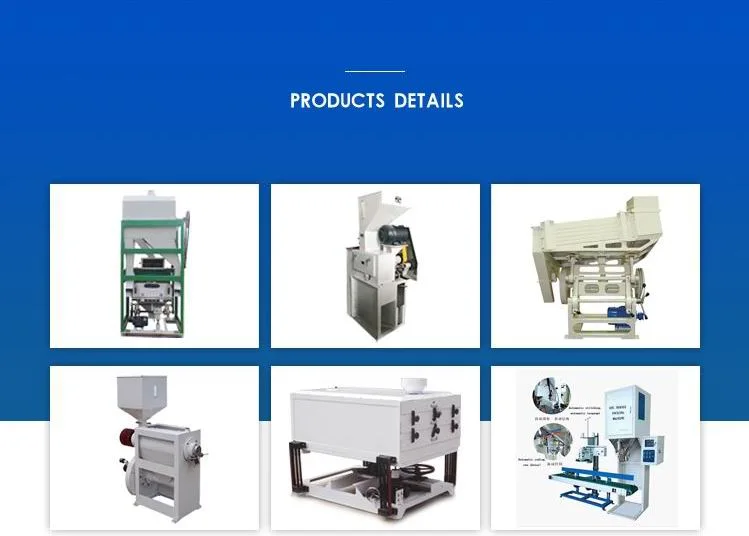 Processing Flowchart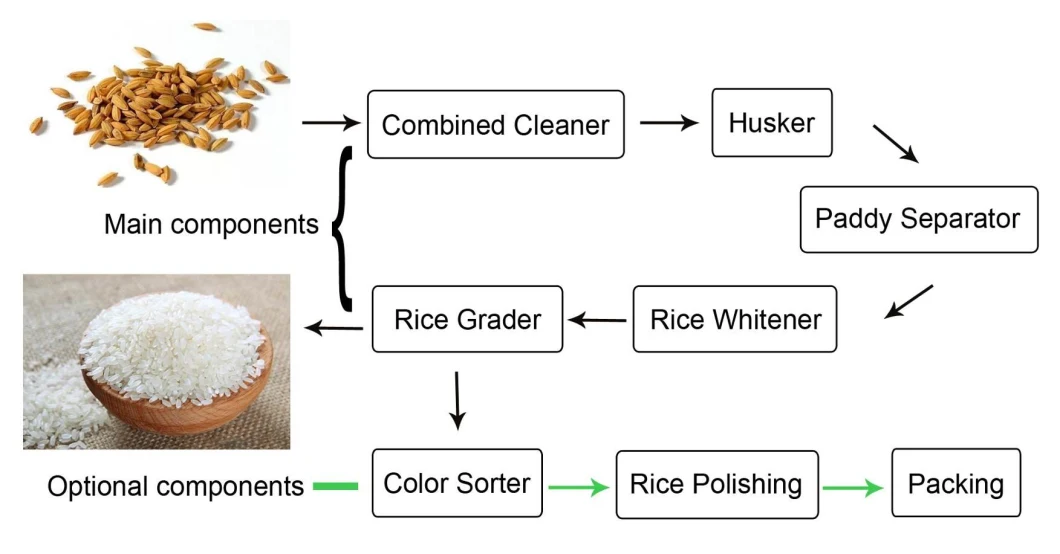 Product Description ANON automatic small 30-40TPD rice mill plant

High-quality rice mill plant include a series of continuous production sets that work from cleaning, husking, rice and paddy separation, polishing of rice, grading. The whole set is composed if some main equipment such as pre-cleaner, de-stoner, paddy husker, paddy separator, emery roll whitener, air-jetting iron roll whitener, whitener, white rice plansifter, water mist rice polisher, color sorter, and some other assistant devic such as magnetic separator, winnowing, transportation, electric control, end product warehouse and other vacuun packing machine, rice husk adsorption, rice bran system.
The equipment is mainly apply to produce high precision rice and various apply to preduce high precision rice and various grades.The rice whitener work with multi-machine lightly grinding process, the processed top grade rice shoe to be luminous and contain less bran. The combination from including flat land installment and the tower installment.There are various kinds of output, to say daily production as 30TPD, 40TPD, 50TPD, 60TPD,80TPD, 100TPD, 150TPD,200TPD, 300TPD, 500TPD, 1000TPD and etc.
Specification ANON automatic small 30-40TPD rice mill plant
Pre Cleaning
Removing all impurities and unfilled grains from raw paddy
De-stoning
Separating small stones from paddy
Husking
Removing husk from paddy
Husk Aspiration
Separating the husk from brown rice/ unhusked paddy
Paddy Separation
Paddy Separation
Whitening
Removing all or part of the bran layer and germ from brown rice
Polishing
Improving the appearance of milled rice by removing the remaining bran particles and by polishing
the exterior of milled kernel
Color Sorting (Optional)
Removing foreign materials such as colored, broken, immature and insected grains from milled rice
Length Grading
Separating small and large brokens from head rice
Blending
Mixing head rice with predetermined amount of brokens, as required by the customer
Weighing and Bagging
Preparing the milled rice for transport to the customer

Equipment List
a. Vibratory Cleaner
b. Gravity Stoner
c. Paddy Husker
d. Paddy Separator
e. Rice Whitener
f. Rice Grader
g. Rice Polisher (optional)
h. Color Sorter (optional)
i. Packing Scale (optional)
More Options
Parboiling (Optional)
Improving the nutritional quality and milling recovery percent during husking and polishing /
whitening operation
Paddy Dryer
Drying raw paddy with high moisture
Thickness Grader
Removing broken and immature grains from brown rice before whitening
Flow Scale
Flow controlling and incontinuous accumulating measure of white rice
Hammer Mill
Milling chaff into grainy materials
Rice Hull Separator
Separating paddy and broken brown rice from husk
Bran Separator
Separating broken rice from rice bran
Detailed images